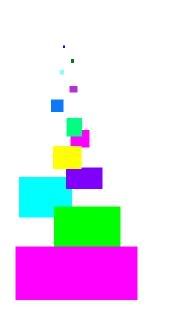 I am having trouble coming up with a short answer to answer The Tomato's question, "What has blogging done for me?" Though I think he is looking for those sexy stories about how my phone hasn't stopped ringing or I just listed a new condo building with 27 luxury units, I don't have one.
But I do consider my blogging over the last 3 years to be full of successes.
Google loves my blogs. My Oakland County Real Estate blog was coming up higher than my company's own site for the name of the company. Who wouldn't like that? They've spent big bucks building their site, and yet mine ranks higher. One of my coworkers just told me that when she Googled "Outstanding Birmingham Realtors," I was on page 1 near the top. I think she was jealous.
My blogs have helped me with that long tail thing. People call us all the time and say they found us on the internet. I just have trouble figuring out HOW they found us on the internet. Did they read one of my posts about yoga or the Dream Cruise? Could have been the blogs, realtor.com, our site, craigslist, googlebase, or our company websites. Might have been the directories we've posted in, or links we've swapped. The blogs have the longest tails, they always come up higher in Google searches and they definitely drive calls.
My blogs give me great content for monthly newsletters to my clients. Our clients barely ever mentioned the canned newsletters I was sending out from a leading newsletter service. Few ever even bothered to read them because they do kind of look like spam….Yet when I send out a couple of my favorite posts from the blog, I get calls, emails and compliments.
The blogs have kept me visible to the search engines when my main site fell in rankings. The blogs will still drive the traffic and the calls.
The blogs keep me informed about my market. I have to have new, relevant content to write about. I didn't used to track monthly market statistics so carefully until I started blogging. Last year I actually had a long conversation with the communications director at our association to let him know why the statistics he was publishing in the association's newsletter were skewed. I wouldn't have known that if I weren't tracking similar stats myself.
They also keep me informed about my industry, increasing the service level I can offer my clients.
My ActiveRain blog has helped me to develop a new referral network with a much greater level of familiarity with the other agents than I have had in other groups.
I have fun blogging. I probably should move this one up to the, because it's hard to keep blogging if you don't enjoy it.
Last month we closed on two different buyers who found us "on the internet." Buyers are scarce here these days, so ask any Oakland County Realtor, and they would tell you that 2 buyers in one month from anywhere is a major success! One of these buyers actually bought a home from me after 2 brief phone conversations, and seeing just 5 houses our only day out. I met him for the first time at 10am and we had something under contract by noon. He closed two weeks later. It doesn't get any better than that!
I guess I felt I had to end this post with a sexy success story, but all those other things are the building blocks that blogging is giving us for a successful career.
[tags]blogging, real estate blogging, business blogging, real estate tomato[/tags]