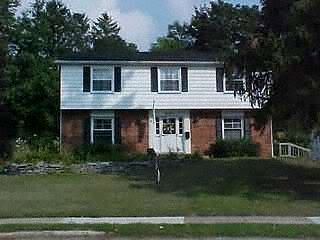 My childhood home has been gone for almost a year. Soon a spectacular new home will be finished on the site where my parents lived for more than 35 years. We were the only family to ever live in that home.
My mom found a yet-to-be completed spec home in 1969, they bought it, and she watched every day as the builders finished. Two years ago my parents sold the home to another builder, who saw great potential in their lot on Quarton Lake in Birmingham, Michigan.
Though my parents were happy to move on to their new home, my mom kept thinking about the windows and carpetting that she had just installed a year before moving. Dmitry and I told my mom about Habitat for Humanity's ReStore, and she asked the builder to donate the windows before the wrecking ball arrived.
In the days prior to complete removal of the home, we saw that Habitat was going to need a bigger truck to haul away the bounty they salvaged from our home. Not only did they remove the windows, they took doors, carpetting, plumbing and lighting fixtures, and even her ugly kitchen cabinets. A water softener that had been used for less than 12 months
was spared from the landfill. Mom was there every day to watch the house come down, just as she had watched it go up.
Everyone benefits from this wonderful program. The builder pays less for the amount of refuse he has to dump, and he gets a nice write-off. He didn't even have to do the work; Habitat came, uninstalled, and hauled away the items they could
use. The ReStore gets great building materials that it re-sells at prices significantly below retail. Then Habitat has more money to put into its projects around Detroit.
My mom, she just feels good knowing that her windows are helping someone else.
Oh, and if anyone might have a buyer to refer to me for this soon to be complete $3,000,000 home, please let me know. I would love to help a new family get started where my family began almost 4 decades ago!